The last time you donated blood, did you feel a bit tired or weak afterward? That's because your body needed to replenish the roughly 200mg of iron it just lost.
Iron is a vital mineral in the body. About 65 percent of iron helps produce red blood cells that carry oxygen. Iron also contributes to the body's energy production. And when your iron levels are low you can develop a deficiency or anemia.
While most people consume iron from meat, fish, vegetables, nuts, and beans, you could have low iron levels due to blood loss or a diet that doesn't provide enough of the nutrient. This deficiency can cause fatigue, dizziness, shortness of breath, and other symptoms. In these cases, iron supplements can be a possible solution.
Iron supplements can be beneficial when treating anemia or increasing iron levels at a quicker rate than a changed diet might. They are typically sold as capsules, tablets, chewables, and liquids. No, you don't need a prescription to buy them, but you probably should consult with your doctor about what will work best for you.
So if you're looking to supplement, what should you take? According to the National Institutes of Health, it's best to find products approved by third-party organizations that conduct quality tests for content, strength and contaminants. To save yourself some time scanning the store shelves, we've handled the research to determine the best picks for reducing your iron deficiency.
---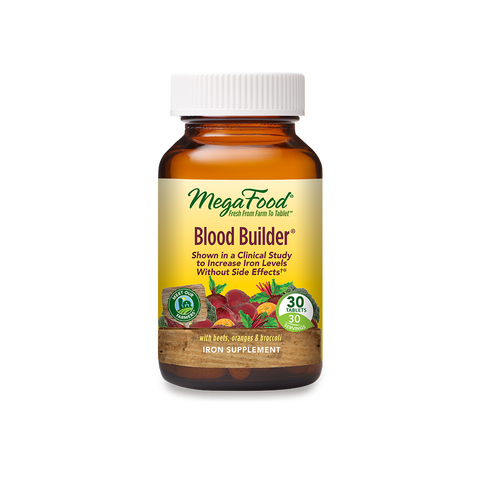 MegaFood Blood Builder is a vegan iron supplement with whole food ingredients that support healthy red blood cell production. Verified by six third-party organizations, MegaFood boasts that it provides 26mg of iron per serving without the gastrointestinal side effects. And if you're not a fan of the tablet size, they also have a mini versions of the same product.
---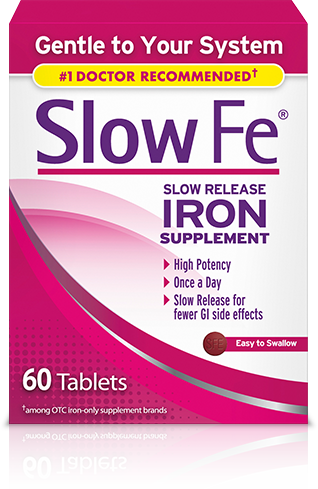 Slow Fe, doctor-recommended pills, provides 45mg of iron per tablet. Its controlled system delivers iron at a slower rate to limit any possible gastrointestinal effects like nausea or abdominal discomfort while still emphasizing its high potency.
---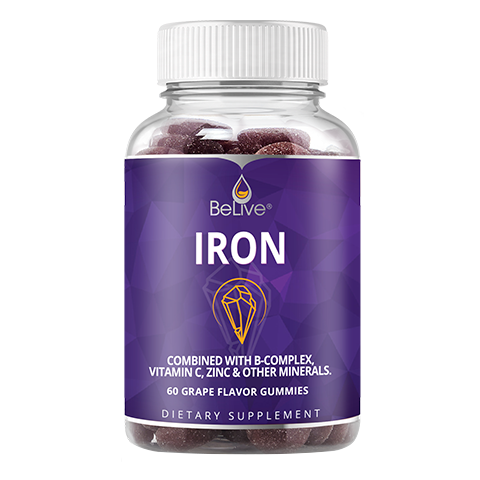 BeLive is a good option for children or even adults who aren't crazy about taking pills. The grape gummies don't include any artificial color or flavoring and include 10mg of iron per serving (2 gummies). The supplements are vegan-friendly, gluten-free, FDA-approved, and provide several other essential micronutrients.
---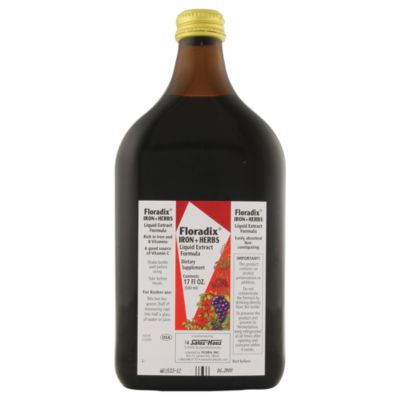 Floradix Liquid Iron Supplement
If you're not interested in taking pills, Floradix is a vegetarian liquid supplement with 10mg of iron and other B-vitamins for healthy red blood cell growth. Because it's a liquid supplement, it can be easily absorbed and is gentle on the digestive tract. It contains a number of fruit juice concentrates for added taste and the brand also offers tablet options.
---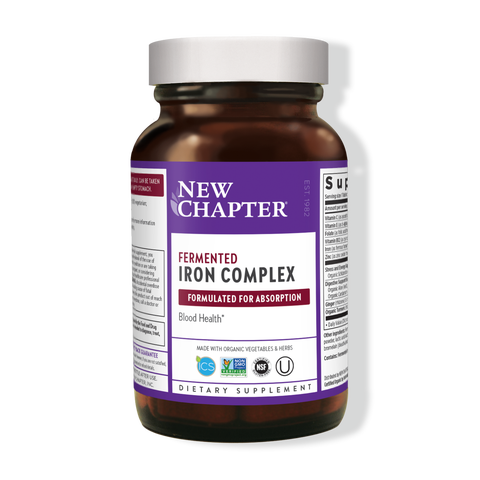 New Chapter Fermented Iron Complex is for those looking for an organic and non-GMO supplement. Although it contains a smaller amount of iron than others, at 9 mg per serving, it also provides 30mg of vitamin C.
---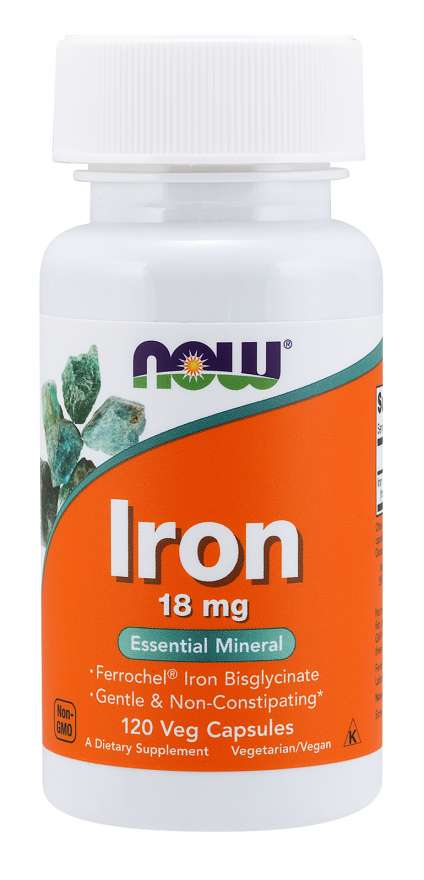 NOW iron supplements are a vegan-friendly option providing 18mg of iron per capsule that is highly absorbable. These supplements are verified by Underwriters Laboratories (UL) for safety standards. NOW also offers double-strength, iron complex, and liquid variations.
---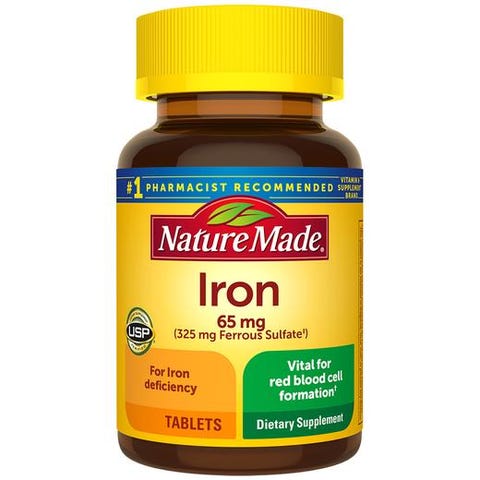 With a hefty 65mg of iron per capsule, Nature Made iron supplements provide your dose of iron at a faster rate to allow easy absorption. These supplements are gluten free and verified by the United States Pharmacopeia (USP). Nature Made also offers iron supplement gummies that include vitamin C.